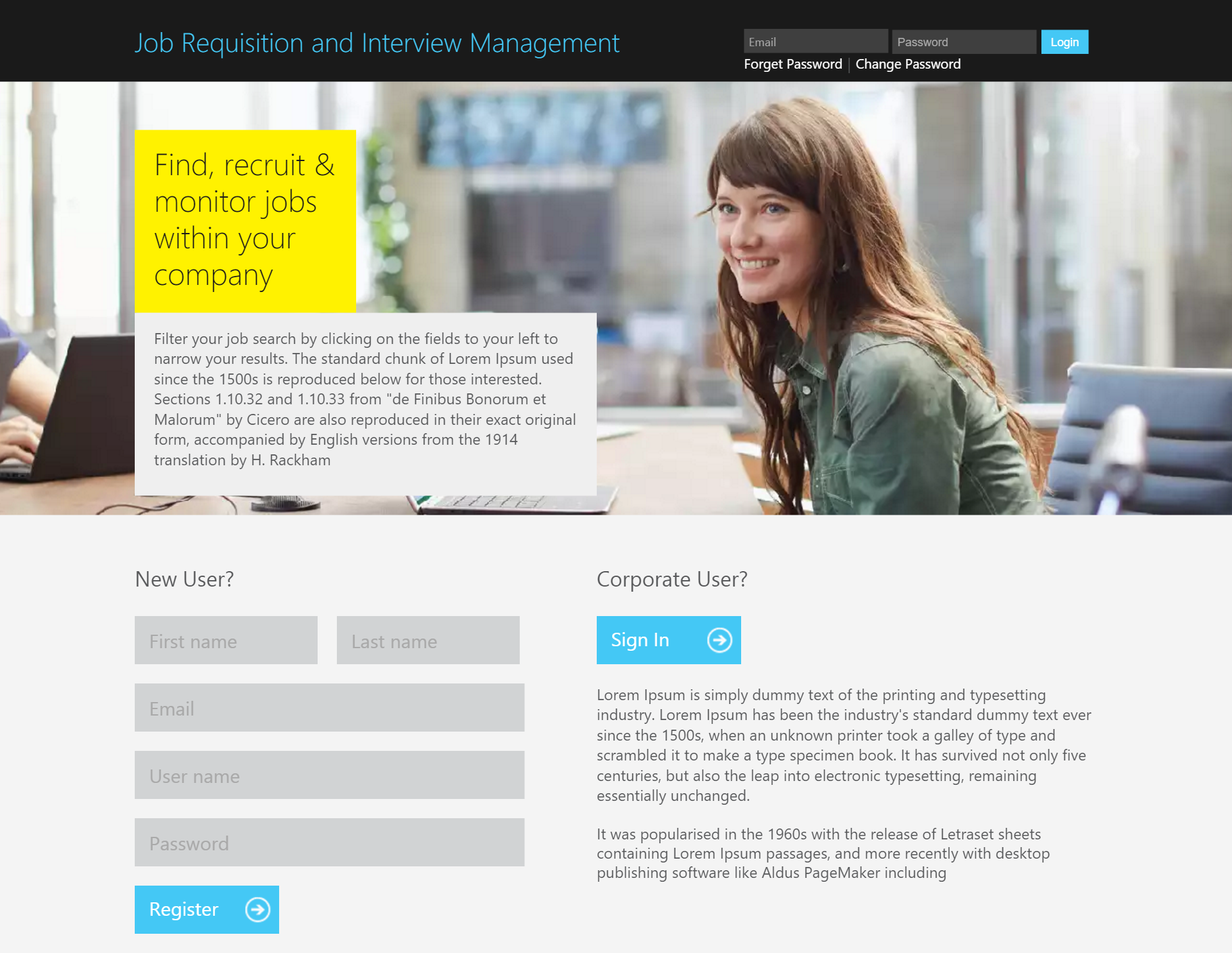 Project Description
The Hiring Application is a web-based recruitment management tool for the enterprise. It helps organizations define job requirements, schedule interviews, manage candidate resumes, maintain interview feedback, search jobs, and search candidate applications.
Project Details
Client Fortune 100 Company
Duration 150 Days
Skills ASP.NET, Windows Azure, Office 365, SQL server
What we have delivered in respect to designing and Development
Customer wants the easy and effective + jazzy kind of website for their organization.
We have designed a layout in Photoshop illustrator and after the customer satisfaction.
We pulled that design web via latest technologies like HTML5, CSS3 and JavaScript
Technologies Used:
Backend: ASP.net on Windows Azure platform(MVC4)
Database/Storage: SQL Server, Windows Azure Blob Storage, Azure AD
GUI: HTML5, JavaScript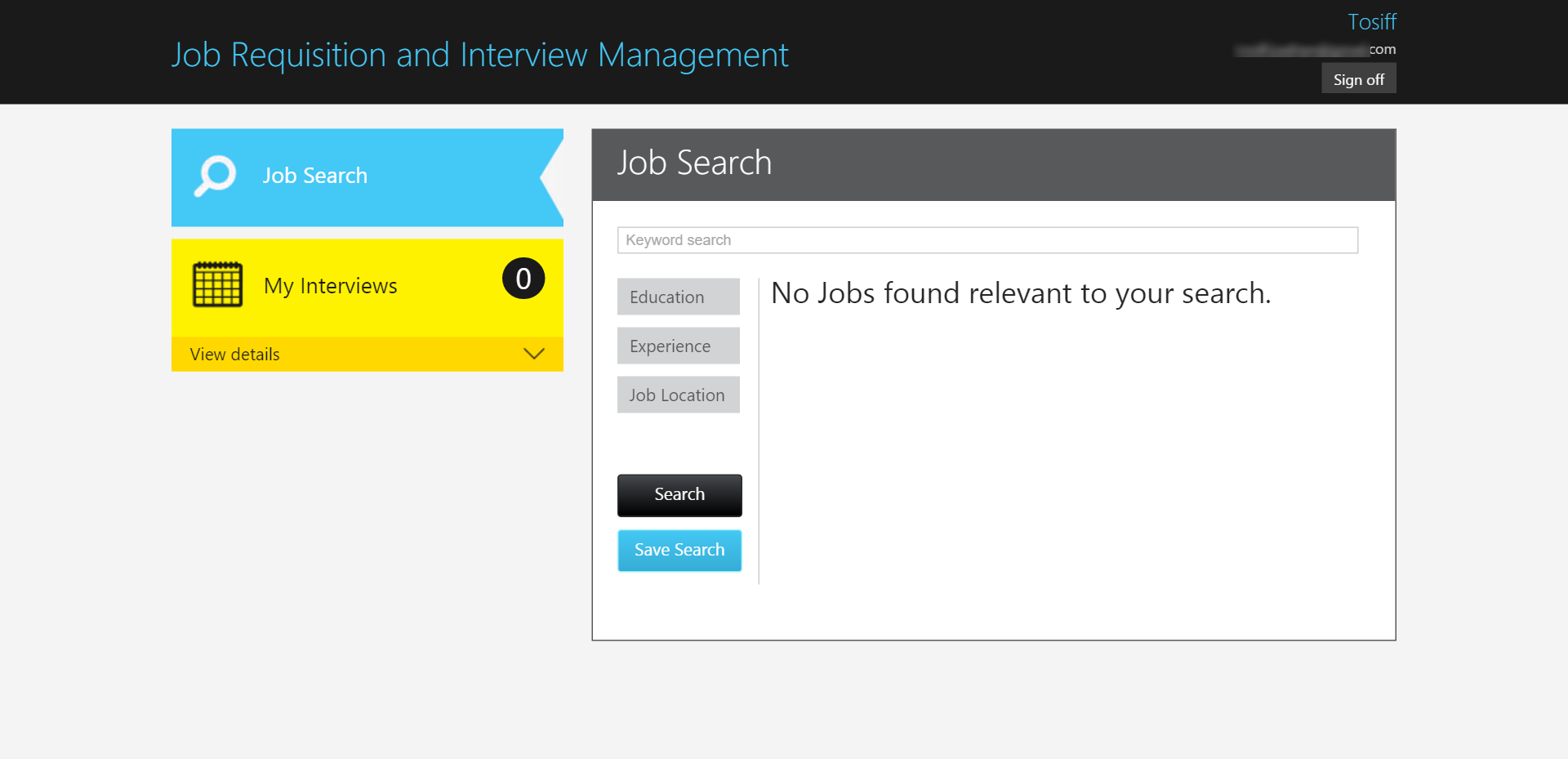 Interested In Working With Us?